1846 hand drawn Tithe map of Chorley, Lancashire and surrounds (see description)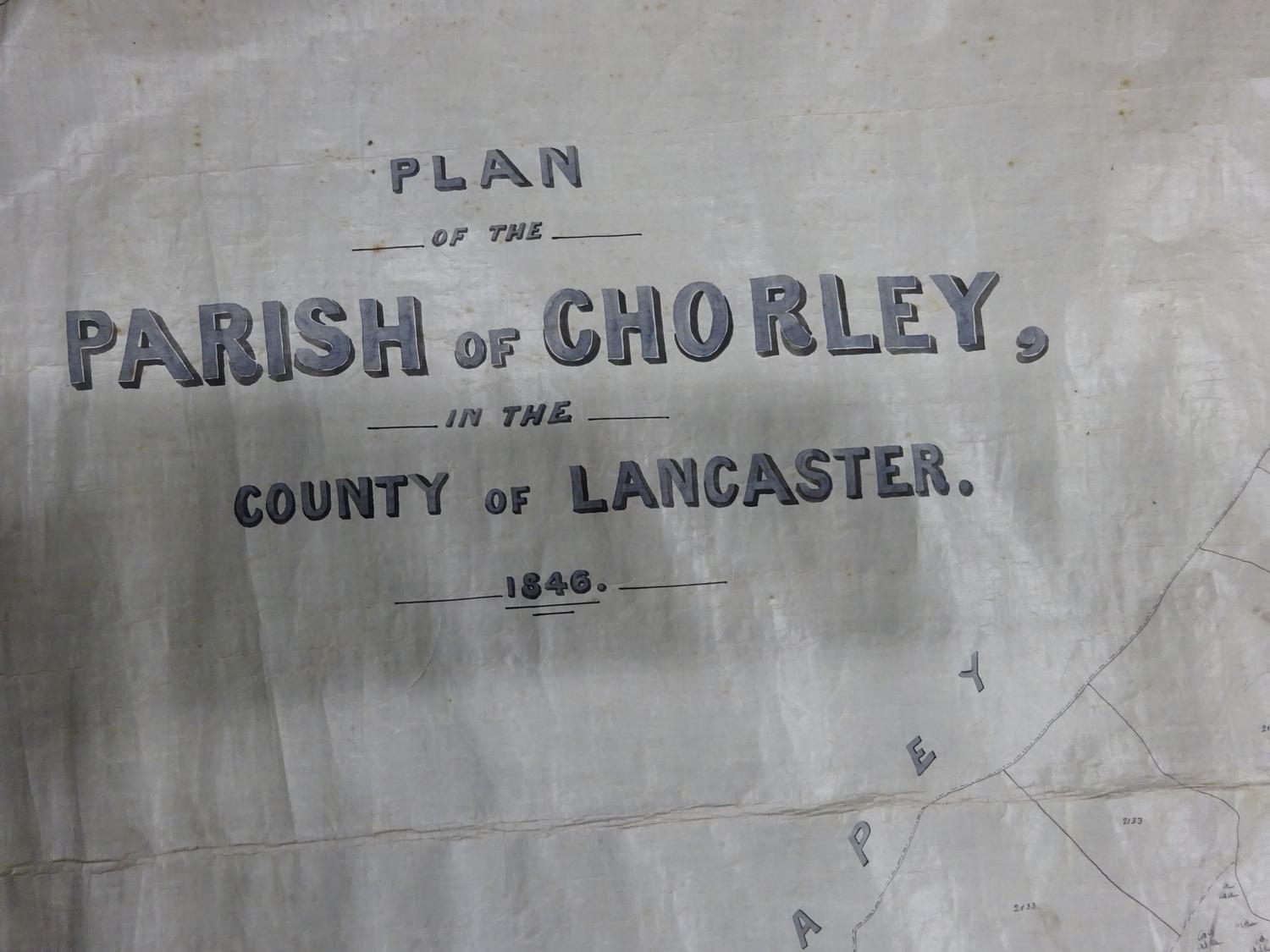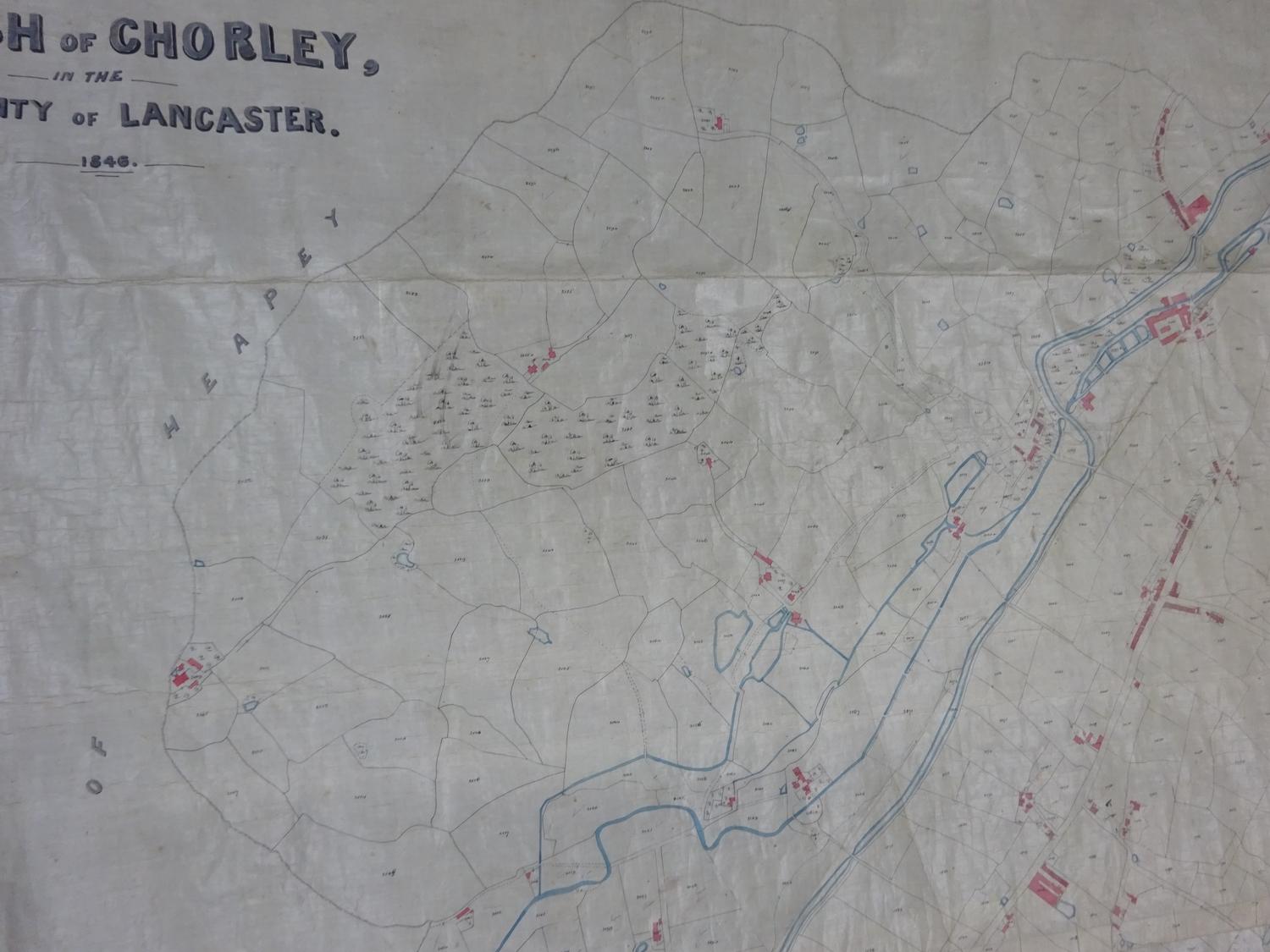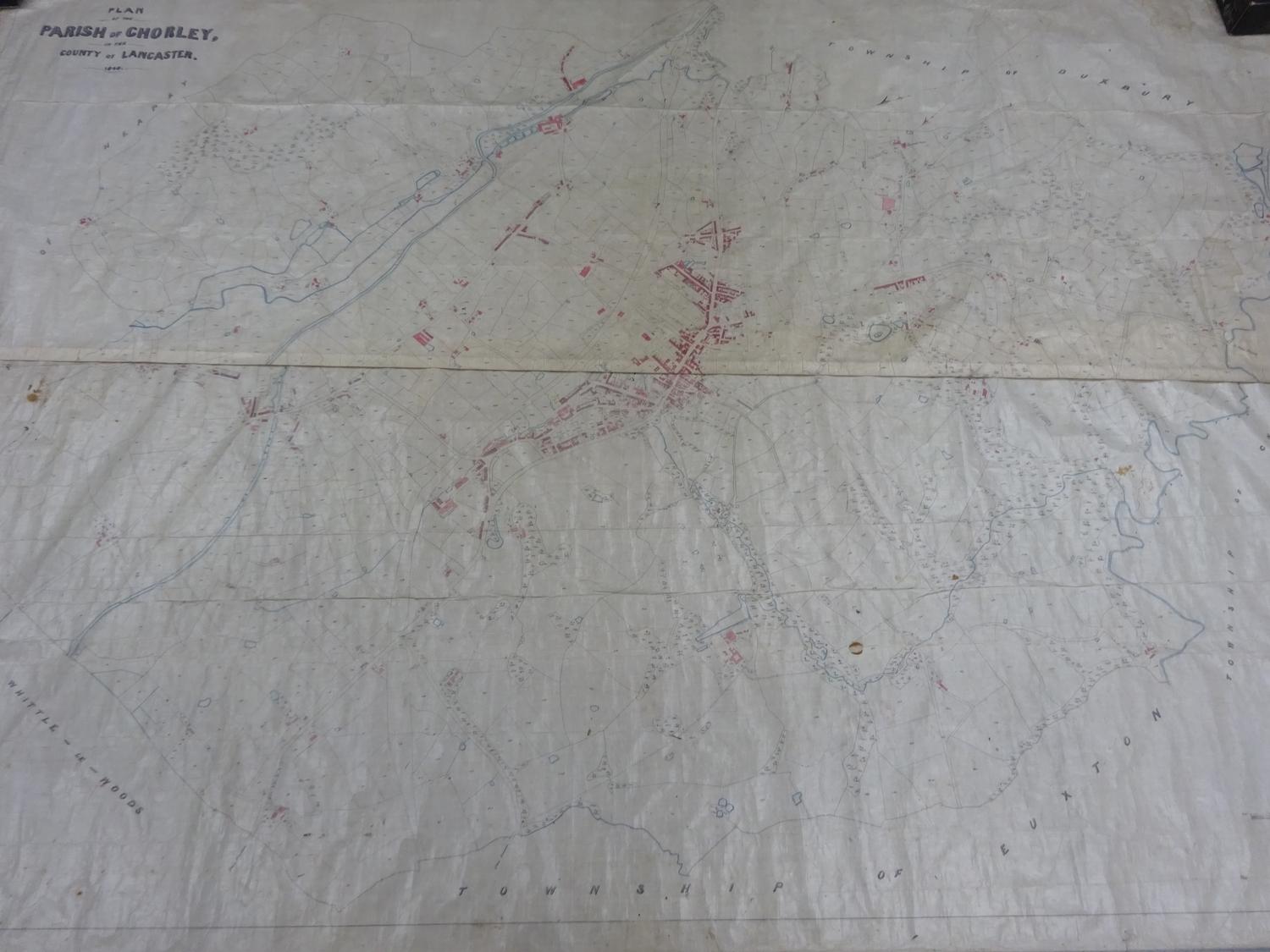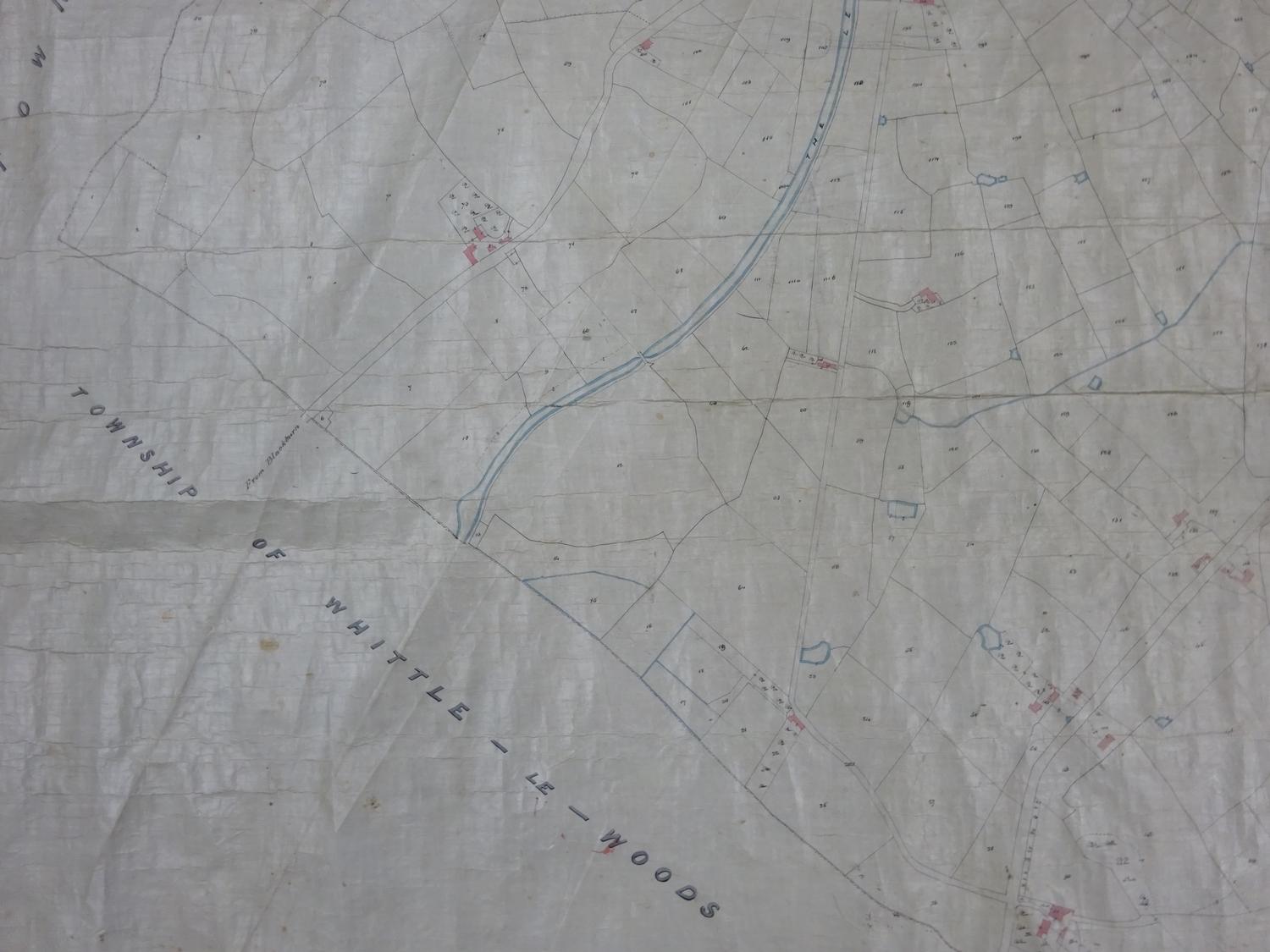 Estimate:
Estimate: £1200 - £2000
bid online
i
You can also bid online at i-bidder or Bid Spotter. should you wish. Please be aware there is an additional 3.60% inc. VAT charge per lot on all items won.
Hand drawn map of Chorley depicting the town of Duxbury and Whittle Le Woods and surrounds. This is an early Tithe map drawn up for the land owner in order to collect taxes. Drawn by the then town surveyor, James Derham. On cloth. Total map size is 240 cm by 190 cm (2.4 metres by 1.9 metres). All our items are 'sold as seen'. Please see the website for opening and viewing times.
Sale Date
Starts:
Thu 16th May 2019
4:00 pm - 6:00 pm
Viewing time
Starts:
Mon 13th May 2019
9:00 am - 4:30 pm
Viewing time
Starts:
Tue 14th May 2019
9:00 am - 4:30 pm
Viewing time
Starts:
Wed 15th May 2019
9:00 am - 4:30 pm
Viewing time
Starts:
Thu 16th May 2019
9:00 am - 11:30 am
Collection time
Starts:
Thu 16th May 2019
12:00 pm - 4:30 pm
Collection time
Starts:
Sat 18th May 2019
9:00 am - 4:30 pm