Profusely signed antique guestbook (see description)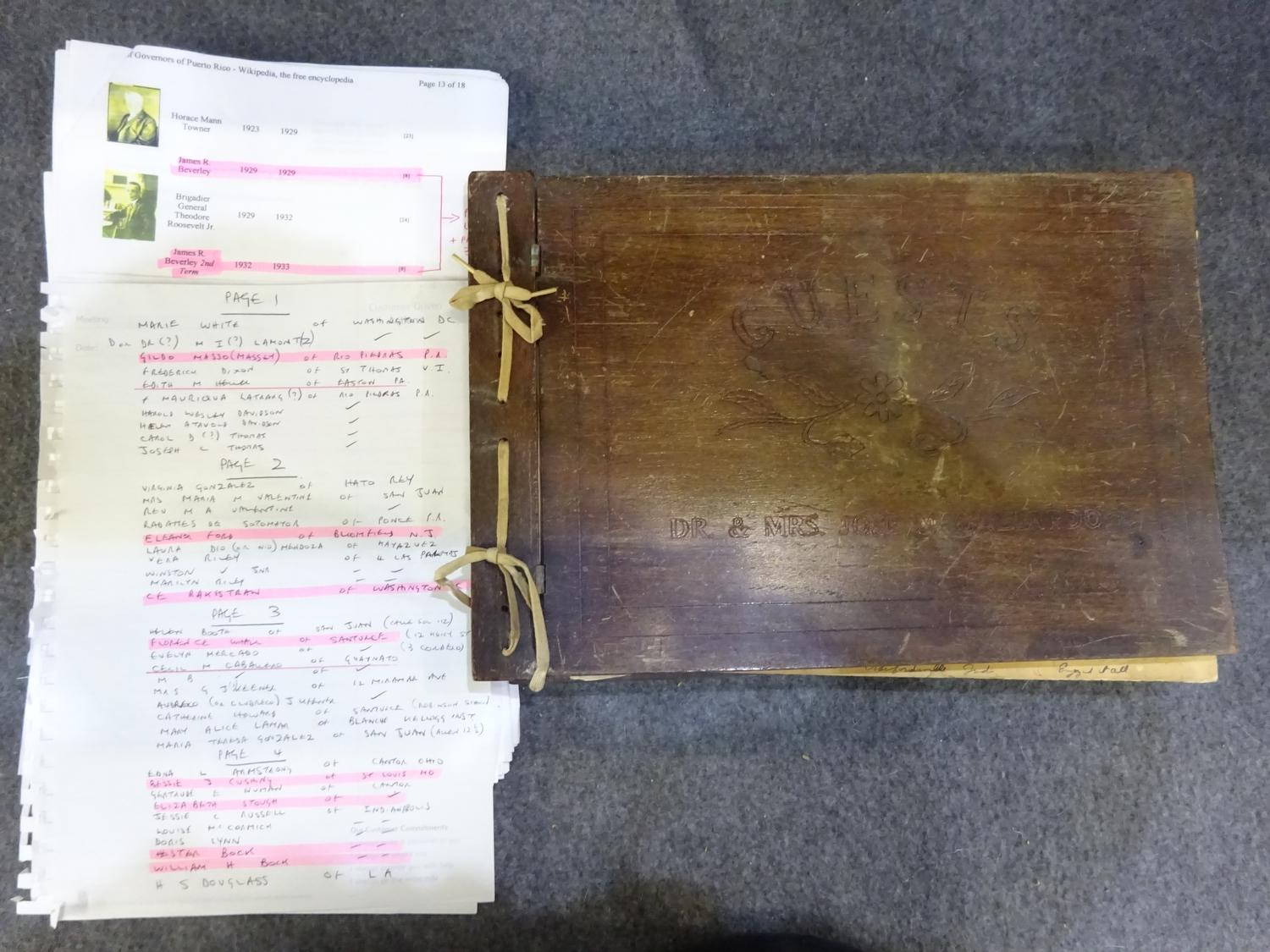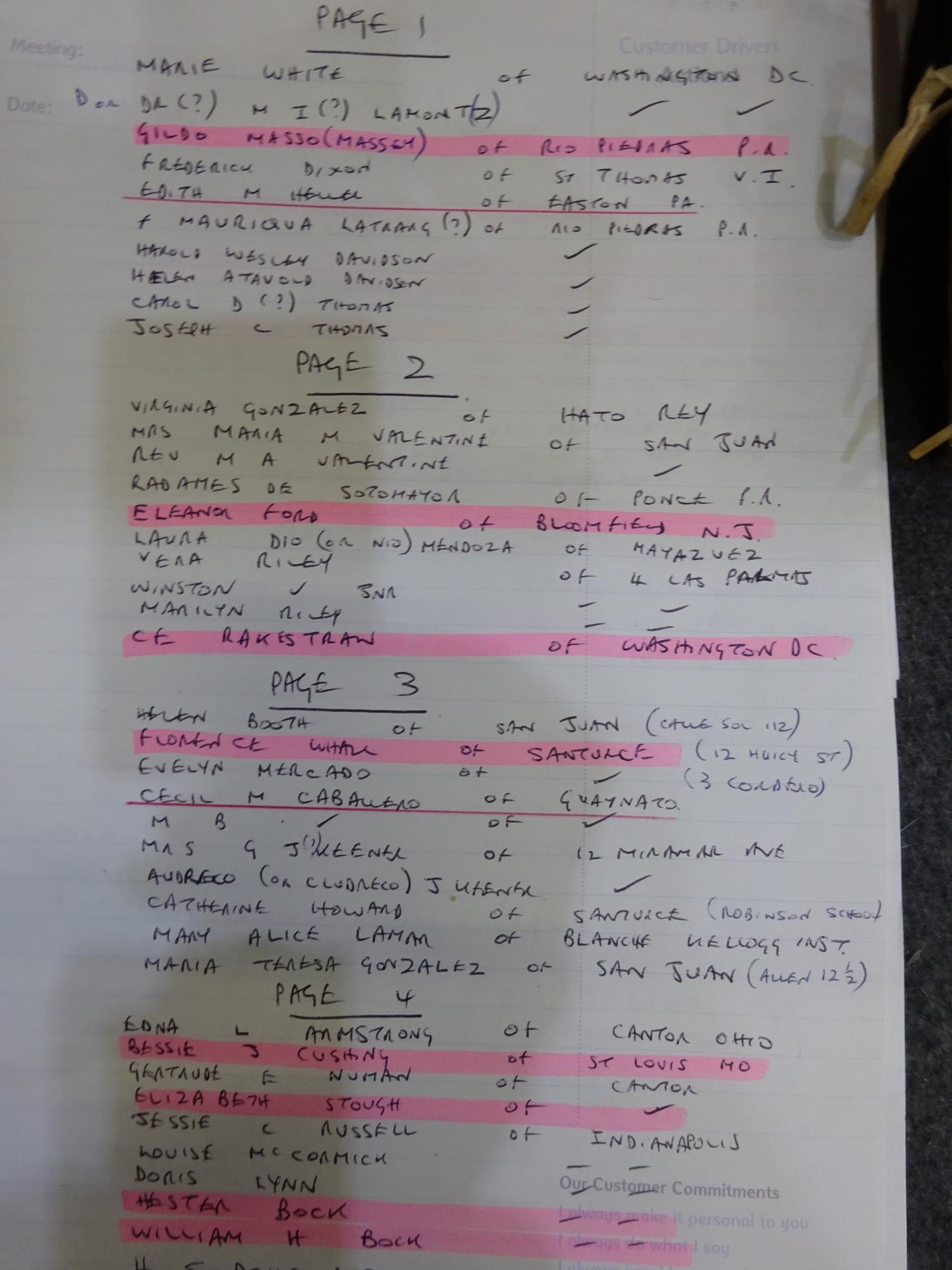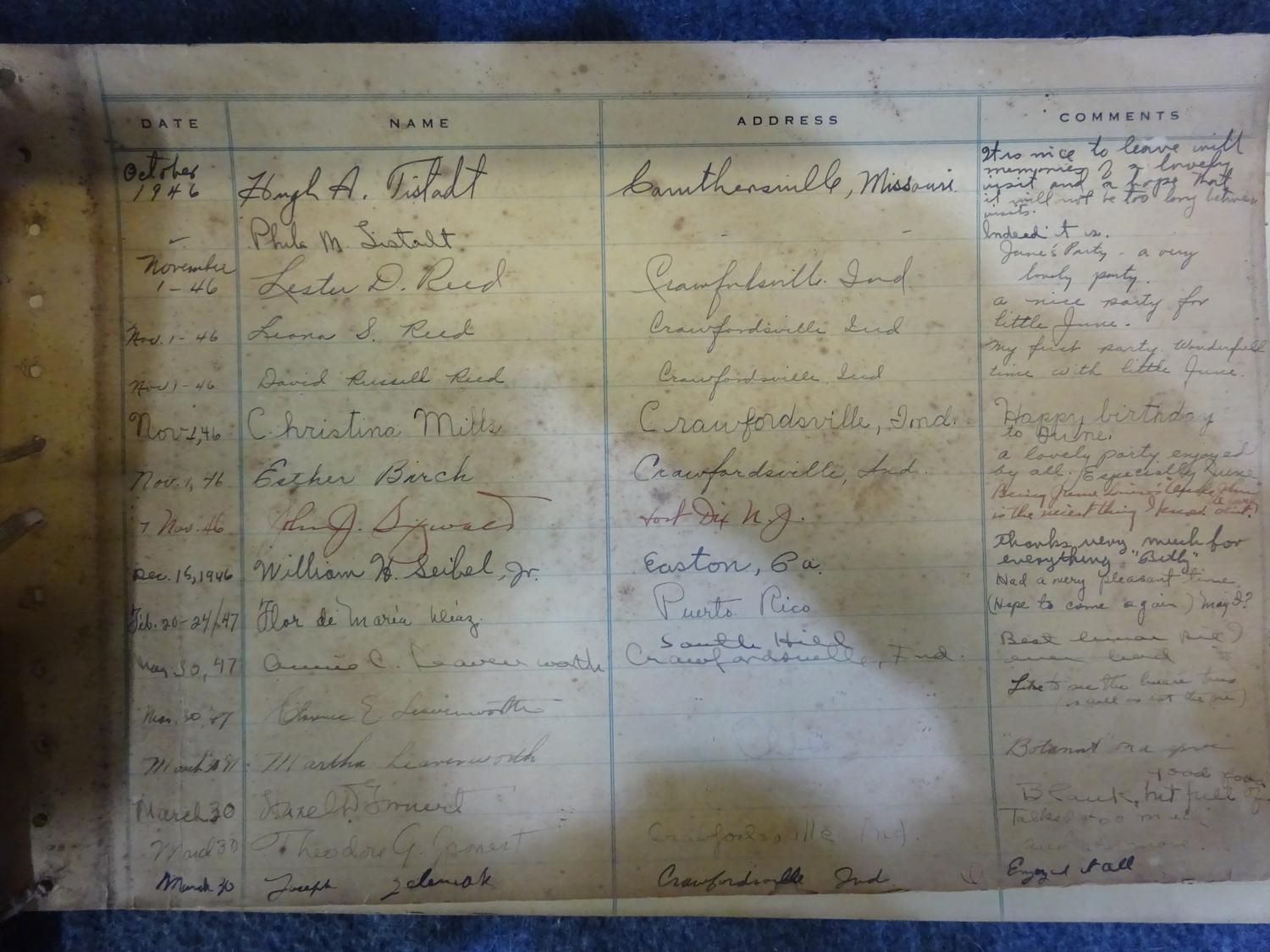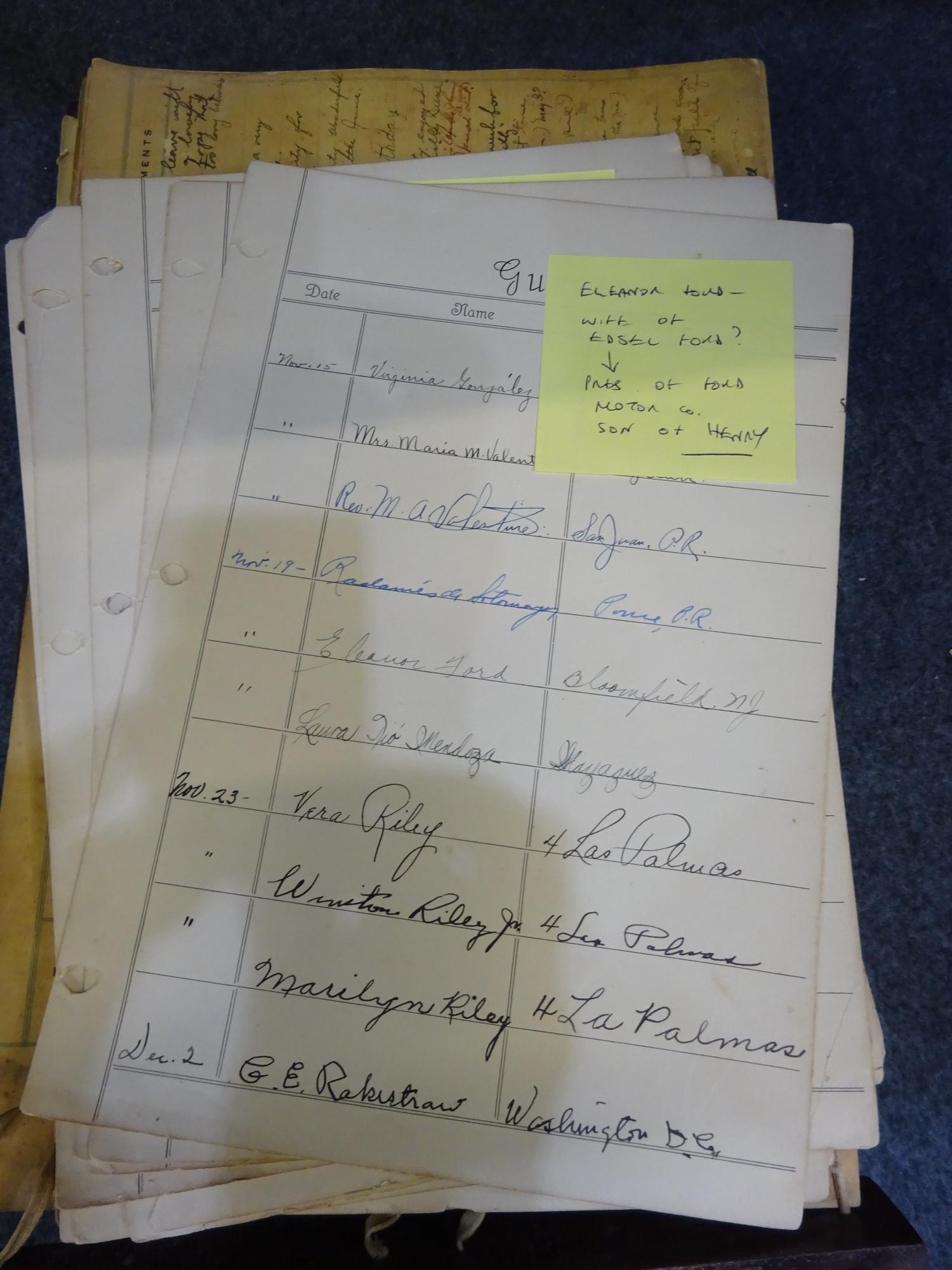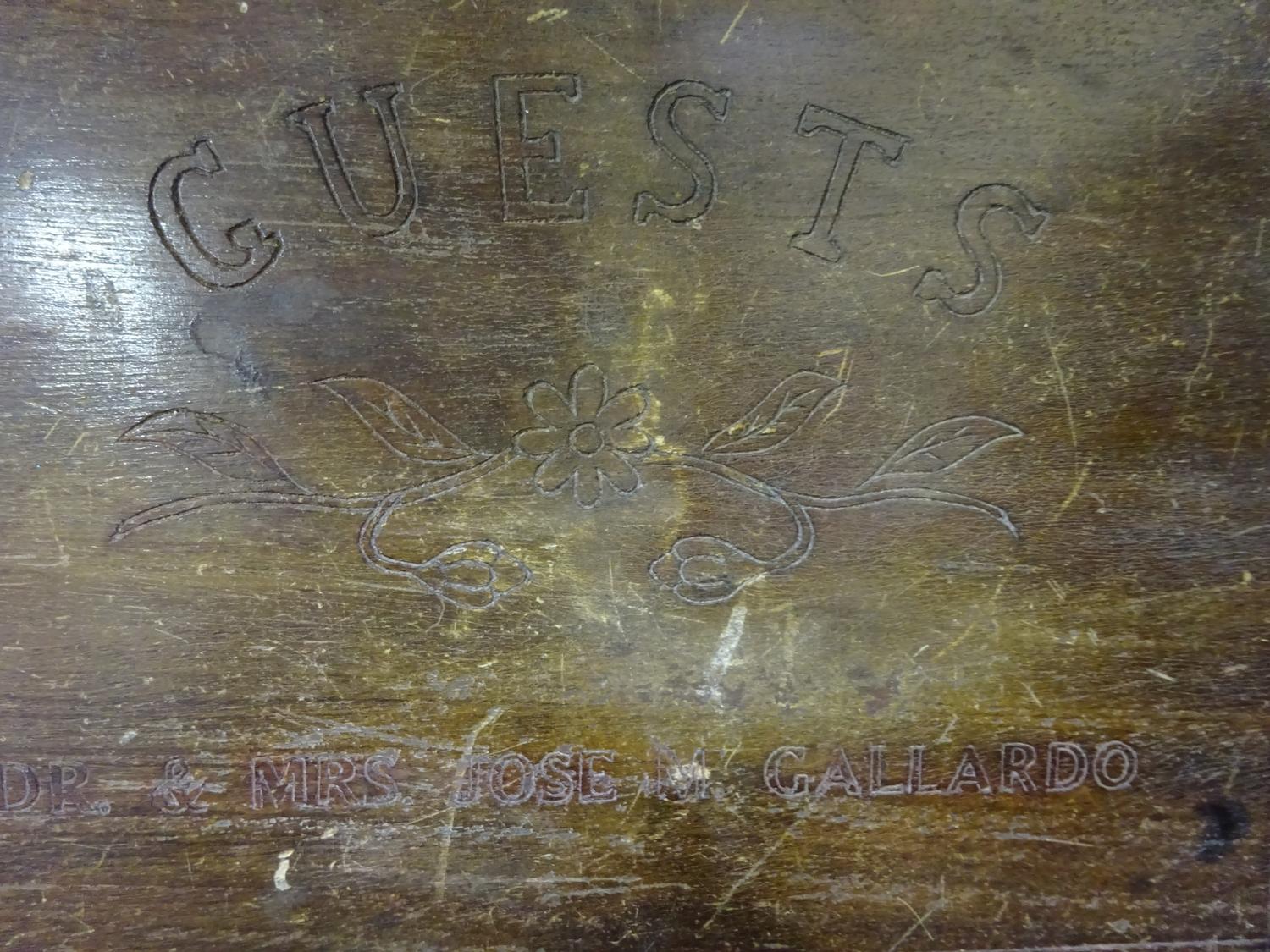 Estimate:
Estimate: £300 - £350
bid online
i
You can also bid online at i-bidder or Bid Spotter. should you wish. Please be aware there is an additional 3.60% inc. VAT charge per lot on all items won.
Includes supplementary information about signatures. 1937 onwards. Profusely signed guest book from Costa Rica belonging to Dr & Mrs Jose M Gallardo (29/9/1897 – 18/7/1976). He was appointed Commissioner of Education for P.R. in 1937 by Franklin Roosevelt. In 1941 he put P.R. on war alert following the pearl harbor attack. Twice interim governor of P.R.. Among the the vast number of autographs: – William D Leaity (Governor of P.R. and a hugely decorated fleet admiral) – Guy J Swope (Governor of P.R. and military commander) – Retford Guy Tugwell – (Governor of P.R.) – James R Beverley (Twice governor of P.R.) – Eleanor Ford (Of Ford Motor Co. fame.) – Talitha Gerlach (Russian spy) – Frank P Graham (Senator) And very many more international & Puerto Rican notables.
Sale Date
Starts:
Thu 16th May 2019
4:00 pm - 6:00 pm
Viewing time
Starts:
Mon 13th May 2019
9:00 am - 4:30 pm
Viewing time
Starts:
Tue 14th May 2019
9:00 am - 4:30 pm
Viewing time
Starts:
Wed 15th May 2019
9:00 am - 4:30 pm
Viewing time
Starts:
Thu 16th May 2019
9:00 am - 11:30 am
Collection time
Starts:
Thu 16th May 2019
12:00 pm - 4:30 pm
Collection time
Starts:
Sat 18th May 2019
9:00 am - 4:30 pm